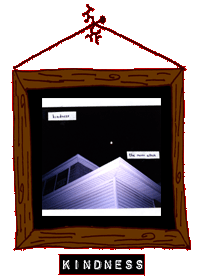 TMS-26

Kindness

The Moon Album

CDR - $6 ppd.
In Love
Goodbye
Melting Away
Orbit
How Was Your Day?
Likeness Of Green
Anymore
Never Forget Her
Bright Sun
Stars To Share
This album is the reason Thom stayed up late all those nights trying to play his guitar. Music on this one is unique in a way I can only describe as a tender heartfelt pop that redefines definitions.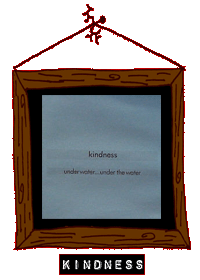 TMS-28

Kindness

Underwater, Under the Water

CDR - $6 ppd.
The Day I Wish I Could Relive So I Could
Say Something Different
Something
Birthdays
June Has Passed and Now I'm Sad
A Week In California
The follow to the stunning debut that gave a voice to the quiet guy in the Yellow Snowmen. More length to the songs, less length to the amount of songs, this release gives better closure to the narrator's pain.

TMS-46

Kindness

Sometimes it Happens

CDR - $6 ppd.
bad year for libraries
death across march
through november
radio maneuver
backwards
the sun moved
morning papers
cold and dark winters day
mary eileen
airplanes
shipwreck
get well soon
coming soon!